Window and Gutter Cleaning
Doing all forms of Residential and Commercial Window Cleaning, we use purified water in our window cleaning system to leave your windows streak free with a perfect finish.

Our 'Reach and Wash' system is able to clean even those hard to reach windows.

We also offer the 'Traditional Service' for internal window cleans and upon request for exterior windows.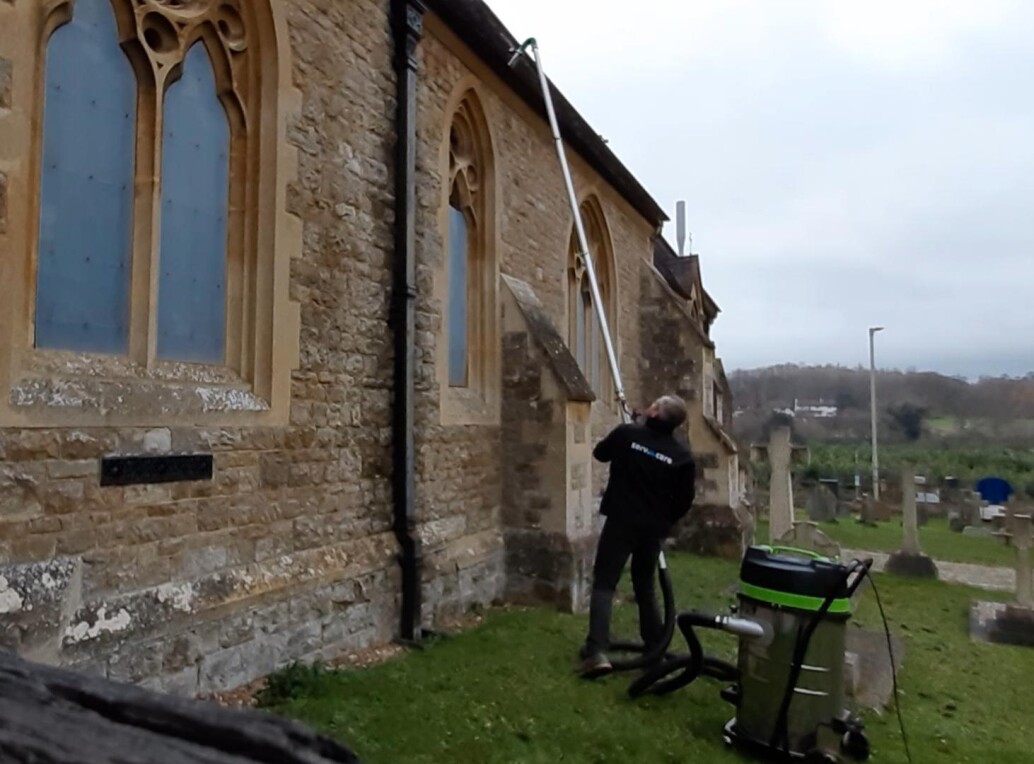 Gutter Cleaning is a critical maintenance aspect that should be carried out at least once a year. Clearing the gutter of leaves, moss and other debris that collect could save you from potential costly damages down the line.

We use a high powered vacuum with telescopic poles to reach even the trickiest of Gutter Cleaning jobs. Our system has a camera to record the state of the gutters before and after they have been cleared. We make this footage available to you upon request.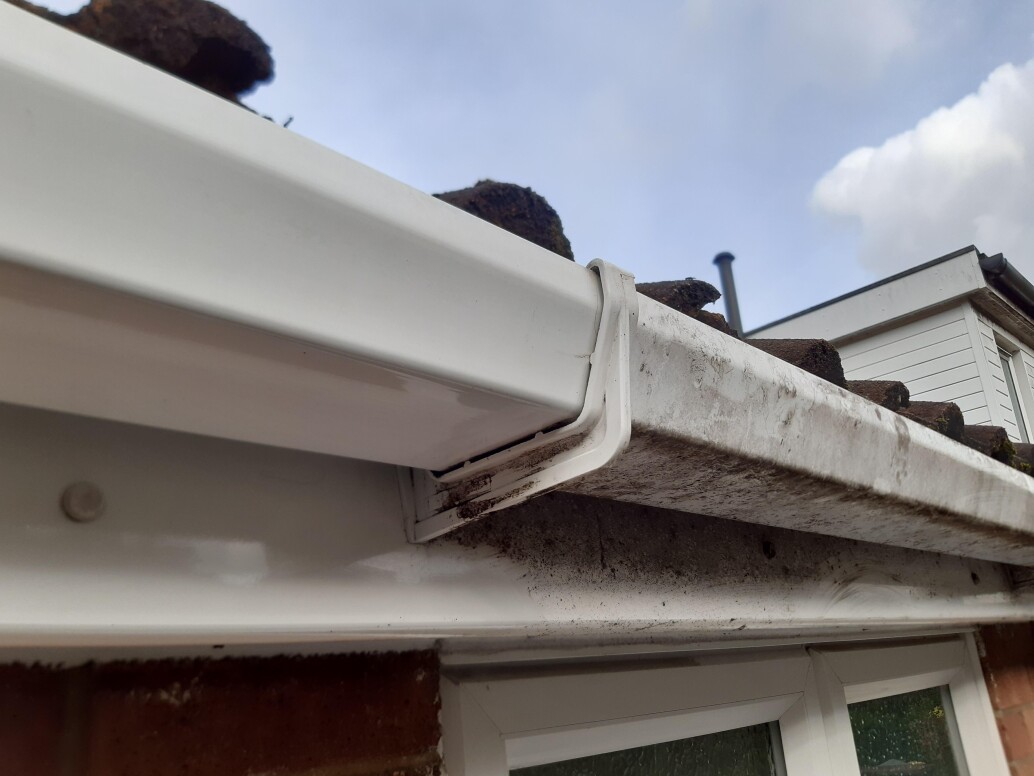 Soffits, Fascia's and Cladding come out brilliantly clean and make a real difference to the appearance of your property. We clean these using the same system we use for the Window Cleaning but we add a cleaning agent to cut through the algae that tends to grow and discolour the appearance.

Before replacing them, get them cleaned because they often come up good as new.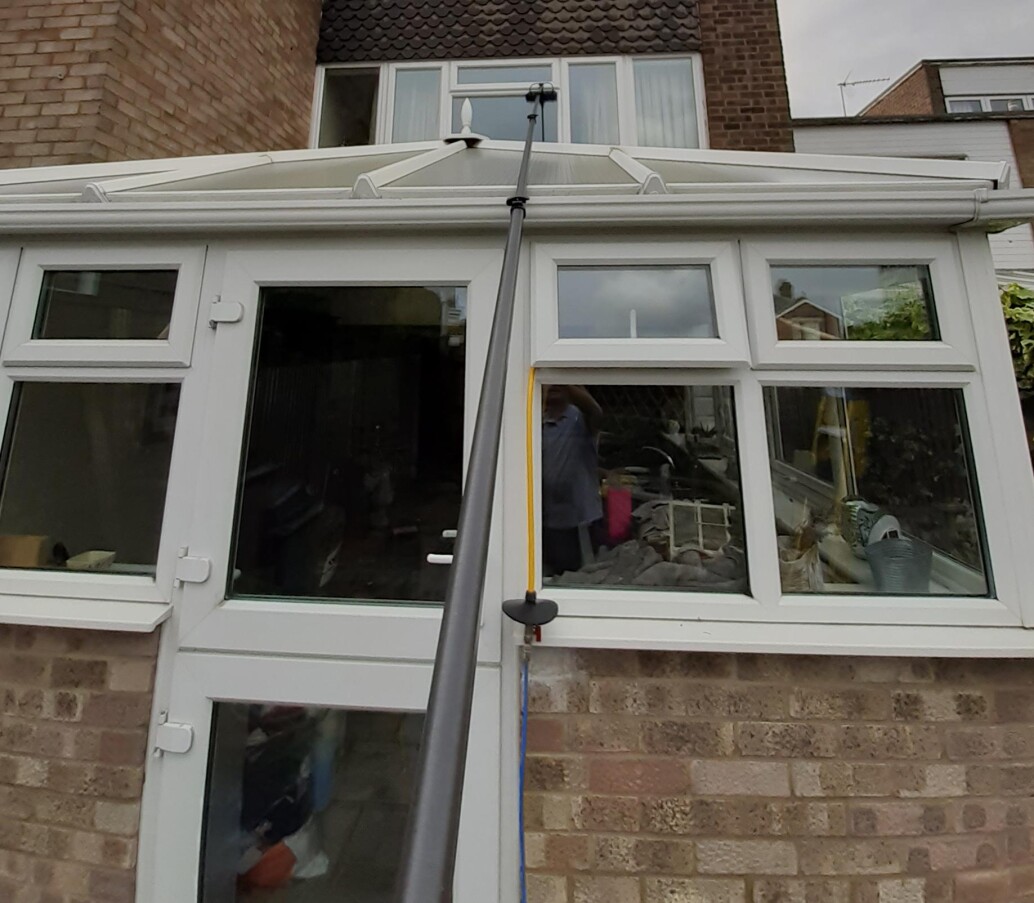 Our Conservatory Cleaning consists of removing the algae growth causing the discolouration of the PVC and glasswork.

We use a cleaning agent to remove this growth and other debris to bring your conservatory back to its former glory.
Keeping your Solar Panels clean and free from bird droppings, moss and other debris will keep them working efficiently so they can keep giving you a good return on your investment.

Solar Panel manufacturers recommend having them cleaned every 6 months.